LECITHIN
NON-GMO Soy Lecithin, Hard I.P.
Hydrolyzed Soy Lecitihn, Hard I.P.
Sunflower Lecithin
Rapeseed Lecithin
VEGETABLE OILS
Safflower Oil H.O.
Sunflower Oil
Rapeseed Oil
Soybean Oil
Linseed Oil
SPECIALTY PALM FAT PRODUCTS
Customized Fats
CBR
CBS
CBE
Organic Lecithin
Organic Sunflower Lecithin
Organic Soy Lecithin
Organic Oils and Oilseeds
Organic Sunflower Oil
Organic Rapeseed Oill
Organic Linseed Oil
Organic Fats
Organic Sheabutter
Organic UEBT Shea Butter
Organic Palm Fats
Lecithin Specialties
NON GMO Sunflower Lecithin Powder
NON GMO Soy Lecithin powder
Lecithin Mixes (Taylor Made)
NON GMO Rapeseed Powder
Lecithin powder compounds
SPECIALTY OILS
Safflower Oil Linoleic
Groundnut Oil
Walnut Oil
Sesame Oil
Specialty Fats
Various forms (Blockfat, Flakes, Powder)
Hydrogenated Sunflower Fat
Hydrogenated Rapeseed Fat
With more than 70 years of experience in business, we offer our market knowledge, our local and global expertise and our customer contacts to serve the local and international markets with your products. This includes the following main services:

Logistic Services
We provide the full import services and stock keeping of our products in order to safeguard "just in time" deliveries. Transports are carried out in barges, tank trucks, IBC's or drums as per our customers needs. Competence and long-term experience and working with selected logistics partners allow us to offer a high level of service and flexibility for our customers.

Customer Focus
Focusing on the customers' needs is a cornerstone for us and our key approach of doing business. We take your ideas and requests serious and offer our expertise at any moments to discuss new ideas, improvements or projects. With our short decision-making channels, we strive to provide you with reliable support in the delivery of products or the implementation of projects at any moment.

Tankstorage
We have numerous tanks located strategically in the Netherlands for our vegetable Oil and Lecithin business. In each product unit we have several tanks. This storage capacity allows us to bring in larger volumes at once and also to ensure sufficient stocks for our customers at any moment.

Refining
We provide full service for your crude products to be defined for the end consumer market. Our experience and market knowledge allows us to select refining partners based on your product and needs. Since refining is a crucial step for vegetable oils wide expertise is needed to guarantee a perfect result.

Transportation
Offering transportation solutions for our products is a key element in our supply chain. We work with selected forwarding companies to ensure to met customers' requirements throughout the entire transportation process.

Market Expertise
With more than 70 years of experience in business we are known as trustful and long-term partners. We work very solution orientated and are always flexible to help our partners and customers with product solutions and marked expertise.
Founded as Gebrüder Pöhner for brokerage of grains + oils
Concentration on international commodity business
Strategic separation of the Nutrition business into a new company = Pöhner Hamburg GmbH
Concentration on local + international distribution business for Lecithin, vegetable Oils and vegetable fats
Acquisition of all shares by Claus Meyer
Expansion into large volume vegetable oils and growing the product portfolio with organic products
Pöhner Hamburg ranked among germany's fastest growing and top performing companies

Sustainability
Pöhner Hamburg GmbH takes responsibility for its own business, its employees, the environment and society. We believe that responsible behavior is an essential component of long-term success. Our daily actions are characterized by appreciation and respect towards customers, suppliers and all partners.
By carefully selecting our suppliers, we make sure that the product quality and sustainability play the leading role in the cultivation of raw materials and the manufacturing of the products.

Our Mission
Long term relationships with our business partners which are characterized by fairness, trust and reliability are the basis of our business activities. Delivery performance, just-in-time deliveries and our fundamental openness to solutions are of priority to us. We live a respectful and team oriented cooperation in our company.

Projects
It is important for us to make a contribution to a sustainable future, for the community and the environment. We therefore have decided with the entire Pöhner Hamburg team to find a long term project which we can support. We are currently in the process of launching our new project. The details will be published soonest possible on our website.

Certifications
We place the highest demands on our suppliers. The subject of certification is accordingly important to us. We ensure that our suppliers comply with all legally relevant certifications at all times and share them with our customers.
In addition, Pöhner Hamburg is a member of various institutions and associations. For the distribution of organic products we are e.g. Organic Certified by Kiwa.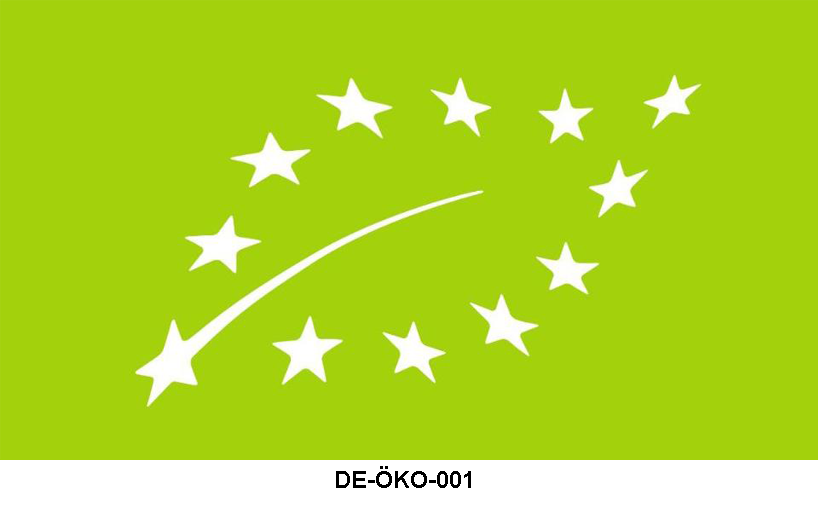 Pöhner Hamburg GmbH
General Manager:
Claus Meyer
HRB Hamburg 125821

+49 – (0) 40 -32 52 23 23 – 0

ABC-Straße 4
20354 Hamburg
Germany